Product Description:
Single Aluminum Base Plate can be used for LED lighting, Material is Aluminum, Thermal Conductivity 3.0W, Thickness is 1.5mm±0.1mm, Copper Thickness is 3oz, Surface Treatment is ENIG 2u, Features is High Heat Conduction.
The process required to determine the quality management system and its application throughout the organization, Identify the relevant standards and methods required to ensure effective operation and control of the process, To ensure that the necessary resources and information are available to support operations and to oversee control, To ensure the measurement, monitoring and analysis of the implementation of these processes, to obtain the results of the plan and to continue to improve.
Aluminum PCB:
Among all Metal core PCBs , Aluminum PCBs is the most common type - the base material consists of aluminum core with standard FR4. It features a thermal clad layer that dissipates heat in a highly efficient manner, while cooling components and increasing the overall performance of the products. Currently, Aluminum Backed PCBs is regarded as the solution to high power and tight tolerance applications.
Our full feature aluminum circuit boards making capabilities and value-added options including Free DFM Check allow you to get high-quality aluminum PCBs done within budget. Aluminum PCBs printed by us are widely used for LED lighting, power equipment and automotive systems.

About Us:
BentePCB is a professional PCB manufacturing which is focus on double side, multilayer, HDI PCB, rigid PCB and flexible PCB mass production. The company was established on 2011.
We have two factories together, The factory in Shenzhen is specialized in small and middle volume orders and the factory in Jiangxi is for big volume.
Why Us?
UL (E492586), ISO9001, ISO14001, TS16949, RoHS certified.
Turnover USD 10-50 million per year.
15,000 sqm area, 450 staff .
Mass Production from single to 16 layers.
Special Material:ROGERS, Arlon, Taconic.etc.
Client:Huawei, SAMSUNG, Malata, Midea,Texas Instruments.etc.
Certification(UL:E492586, TS16949, ISO14001, ISO9001,RoHS):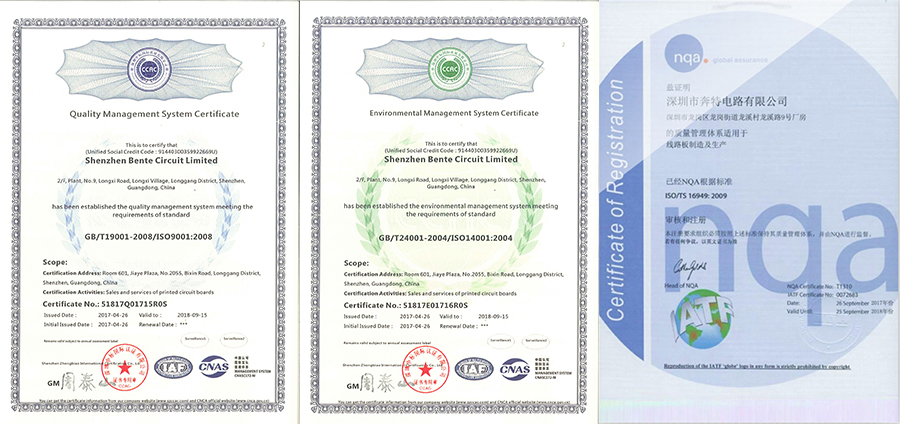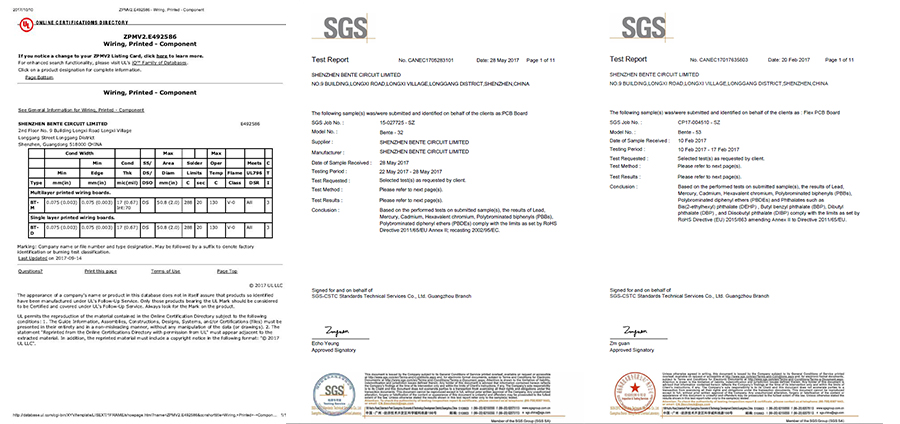 Factory Tour: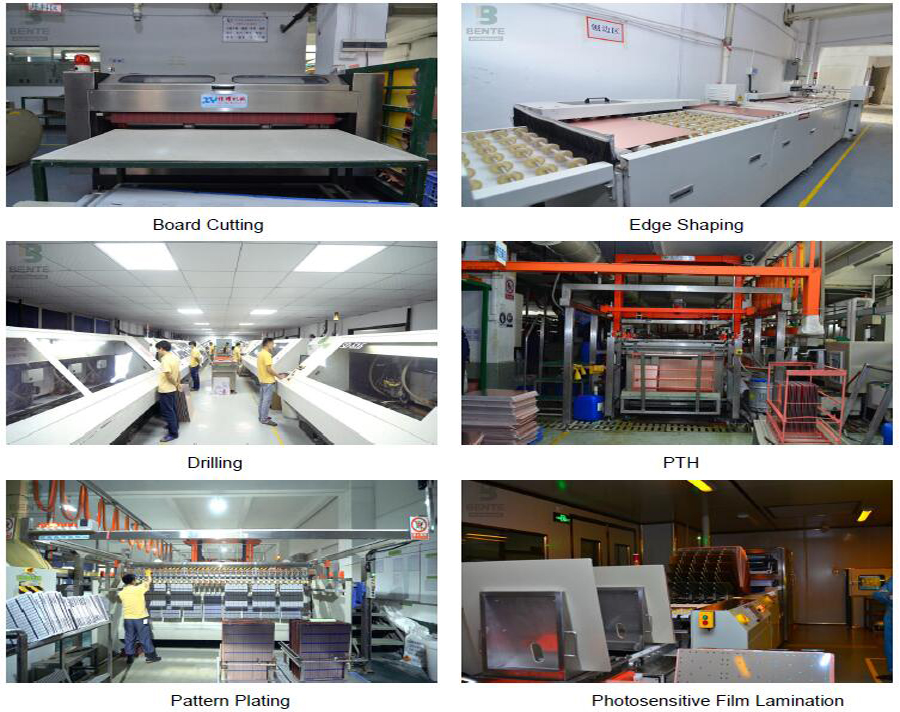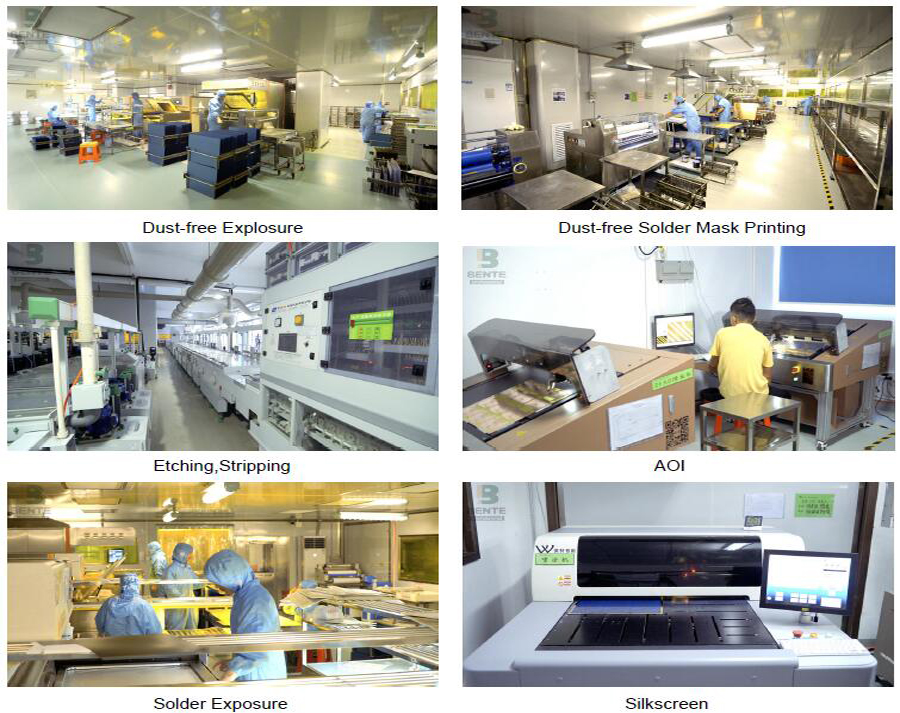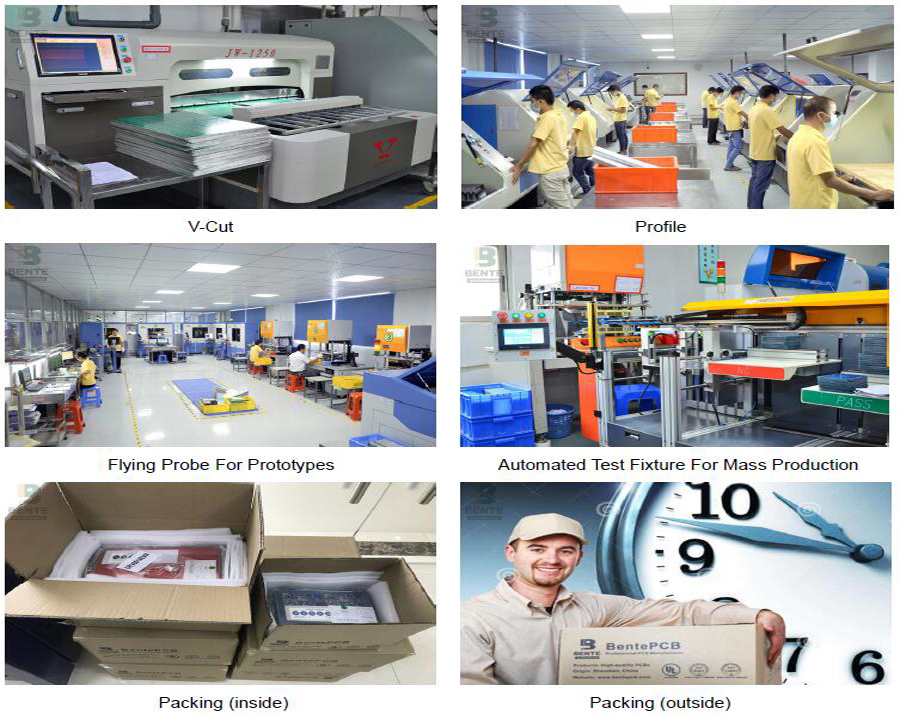 Exhibition:
We Took part in the famous exhibitions over the past years,and got highly appreciation from the top experts,as well as cooperated tightly with them.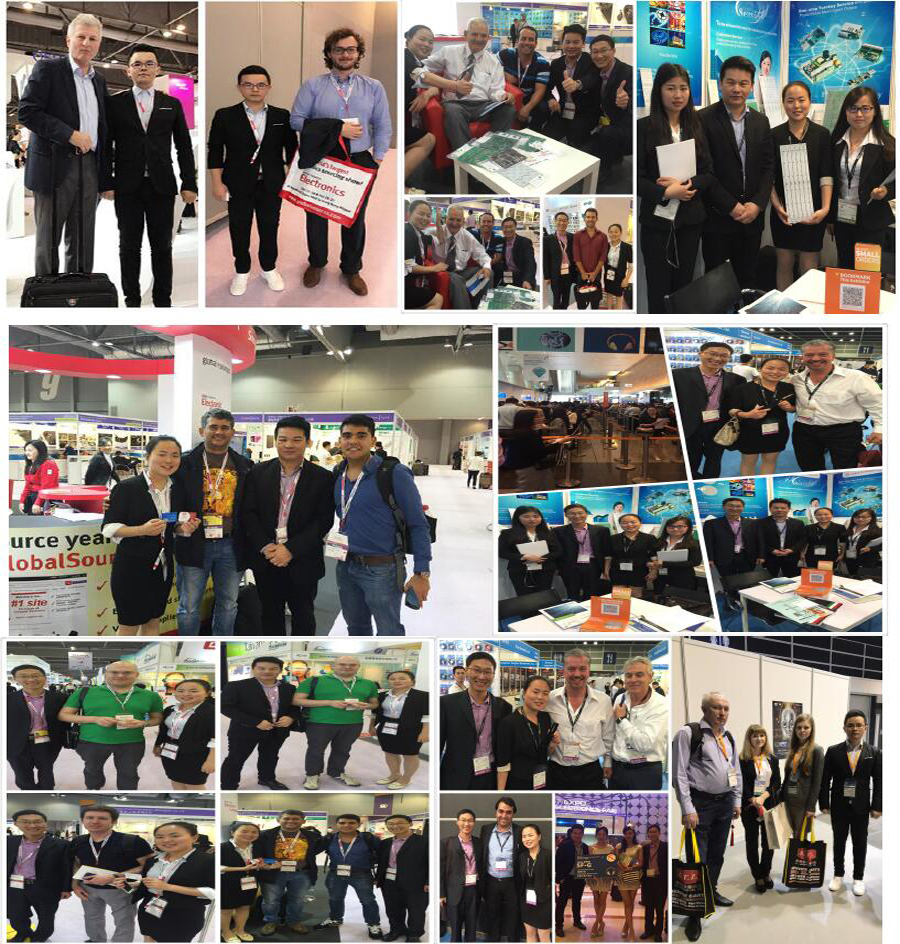 Delivery:
BentePCB offers flexible shipping methods for our customers, you may choose from one of the methods below.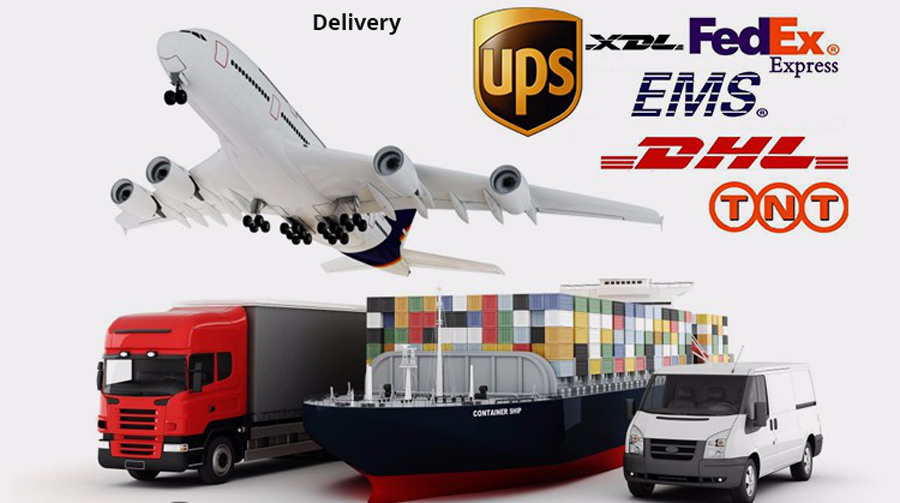 FAQ:
Q1: What does BentePCB need for a customized PCB order?
A: The customers need to provide Gerber or pcb file.If you do not have the file in the correct format, you can send all the details related to the products.
Q2: What is your quotation policy?
A: For the PCB order in large quantity, BentePCB will send you the quotation based on the MOQ of the products concerned, and the price will be reasonable with good quality.
Q3: How long will you send us quotation ?
A: After all files were sent, 2 to 8 hours as per your file.
Q4:What is your minimum order quantity?
A:Our MOQ is 1 PCS.
Q5: How about the service BentePCB offered to the customers?
A: If you have any questions about our products or company, do not hesitate to send us your inquiry to our customer service representatives, Your satisfaction is our pursuits.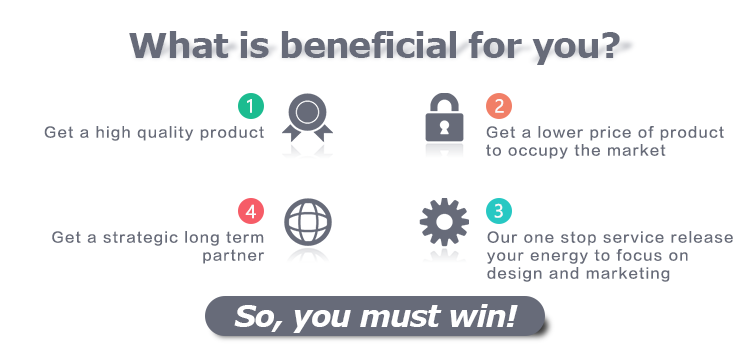 We don`t just sell PCBs .We sell sleep.
Группа Продуктов : Aluminum PCB